Transform pit toilets into safe facilities
Safe toilets in every school
Breadline Africa needs to raise R150 million to build 4,000 toilets
By making a donation to Breadline Africa's toilet campaign, you will enable us to provide clean, hygienic, environmentally friendly waterless and flushing toilet solutions to schools throughout South Africa. Together we can restore dignity to children, one toilet at a time!
Over the next 18 months, we want to replace 4,000 pit toilets at schools across South Africa. KwaZulu-Natal, Limpopo and the Eastern Cape are the provinces in greatest need of safe school toilets.It costs approximately R35,000 to install one new toilet to safely serve 20 – 30 children. The new toilets will include maintenance for up to 5 years after installation. When replacing an old pit toilet, Breadline Africa will remove all unsafe structures and will fill in and seal the existing pits to prevent children from falling into them.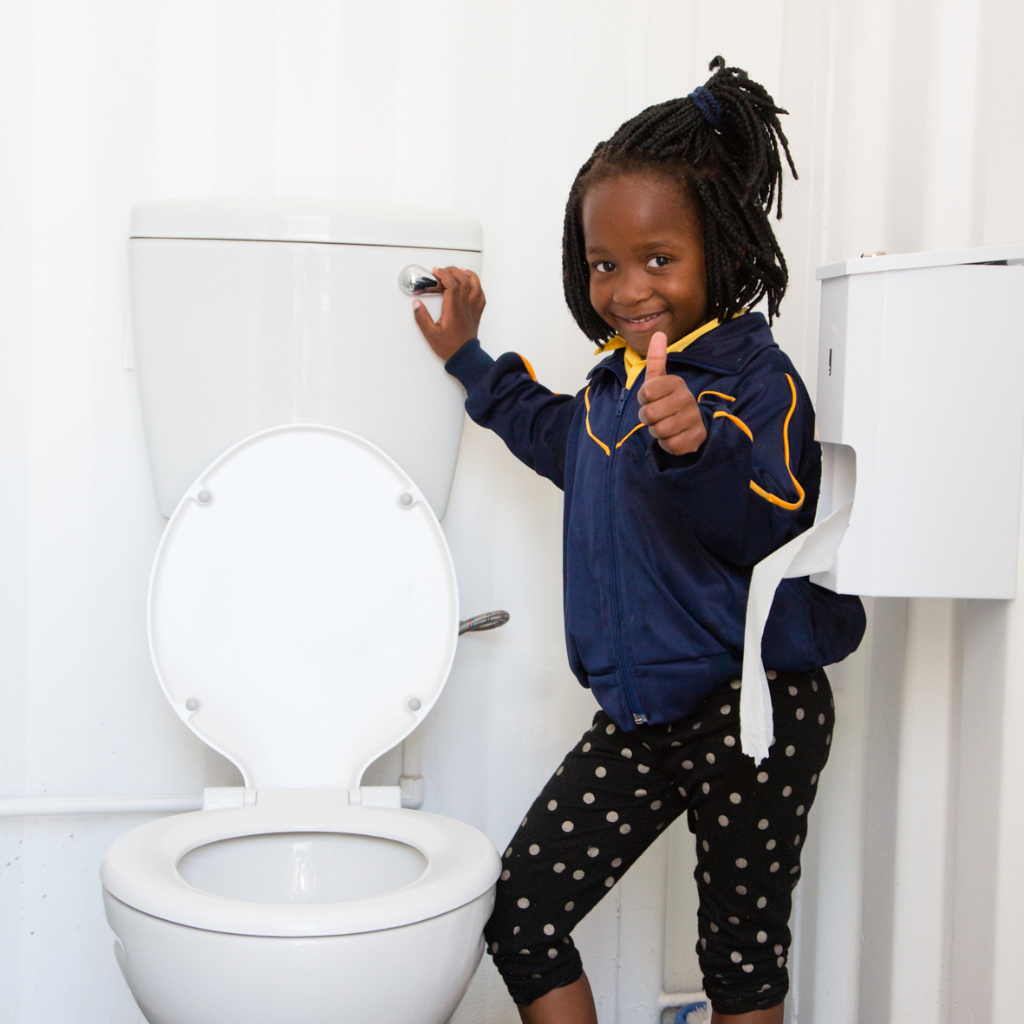 At schools that have access to sewer connections, we provide prefabricated and converted container solutions that feature 3-6 toilet cubicles and wash basins in safe, dignified structures
Alternative Sanitation Solutions
Many schools, both rural and urban do not have access to sewer connections. A variety of infrastructure solutions, aligned with the National Building Regulations, connected to a septic tank will be provided.
• Alternative structures will be used for sites that are less accessible by road and where septic tanks cannot be installed and where learner numbers are much lower.
Breadline Africa (RSA) NPC
Investec Bank Limited
Acc No.: 10013302619
Branch Code: 580105
SWIFT Code: IVESZAJJXXX
Campaign / Reference : Pit Toilets