Infrastructure investments add up to a brighter future
Breadline Africa's goal is to help children do better in school by ensuring that they have safer spaces to learn in. It's difficult to focus on learning when the roof is leaking and the temperatures drop in winter. Teachers also struggle to help their charges when they are worried about the children hurting themselves on a broken board or rusty nail. Many units that Breadline Africa replaces are unsafe and cramped – hot in summer and cold in winter.
In 2021, Breadline Africa began investigating sustainable structures and began implementing alternative infrastructure to our current container and prefabricated options.
While containers offer good (short-term) re-use opportunities, they have become expensive and do have a finite lifespan, likely to be left unused and abandoned in communities when they are no longer fit for purpose. For Breadline Africa, the Alternate Infrastructure Project is an attempt to say that we can do better and that we can – and must – utilise resources in a more responsible way.
Breadline Africa is currently piloting the following sustainable structures which tie into our sustainable development goals: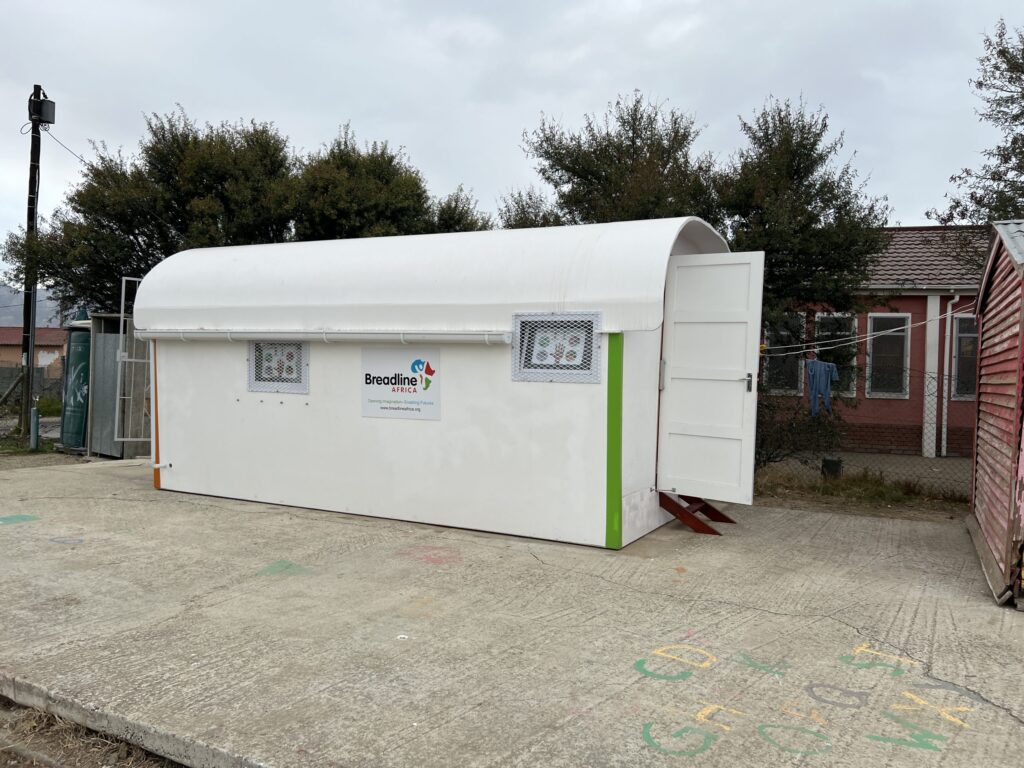 Breadline Africa (BLA) is currently one of the largest suppliers of converted shipping containers and prefabricated structures for poverty relief
In March 2022, Breadline Africa implemented its Alternate Infrastructure Project to identify and test more environmentally sustainable infrastructure solutions that
Since its inception in 1993, Breadline Africa (BLA) has grown into the largest supplier of converted shipping containers and prefabricated
Your contribution is what keeps us going.
On behalf of the children, we thank you for your kindness and support.