From classrooms and soup kitchens to bathrooms and libraries, Breadline Africa has established 700 incredible rooms using shipping containers, and it has changed so many lives!
Strand, South Africa (25 August 2021) – Friday, 27 August 2021 is a special day for Breadline Africa. The organisation will celebrate an exceptional milestone by handing over its 700th infrastructure unit to the staff and children of Anointed Edu-Care Centre in Asanda Village in Strand, Cape Town.
Principal Neliswa Nonstanga founded the centre in 2008 in a local community church building. When she first opened the centre, there were only 12 children who attended regularly, and over time, this has grown to 64. The pre-school has been using the church hall to teach two groups of children, which was not ideal as two different age groups were sharing the same open space, with just a row of chairs to divide them. And in addition, at the end of every week, they had to pack up all their material and equipment to make space for church services and then bring it all out again on Monday morning.
"We will always be so grateful to the church for their support," explained Neliswa. "But we knew that it was time to separate the two groups to give each group their own space to learn."
Two 6-metre shipping containers were procured with the help of Breadline's generous donors in South Africa, the UK, Netherlands, and Ireland and converted to form one 6m x 8m classroom.
Although established in 1993, ten years later, in 2003, is when Breadline Africa began to provide converted shipping containers as a poverty alleviation intervention. As a result, over 280 classrooms, 110 kitchens, 60 toilets, and 140 libraries have been placed in disadvantaged communities across the country and have impacted the lives of thousands of children.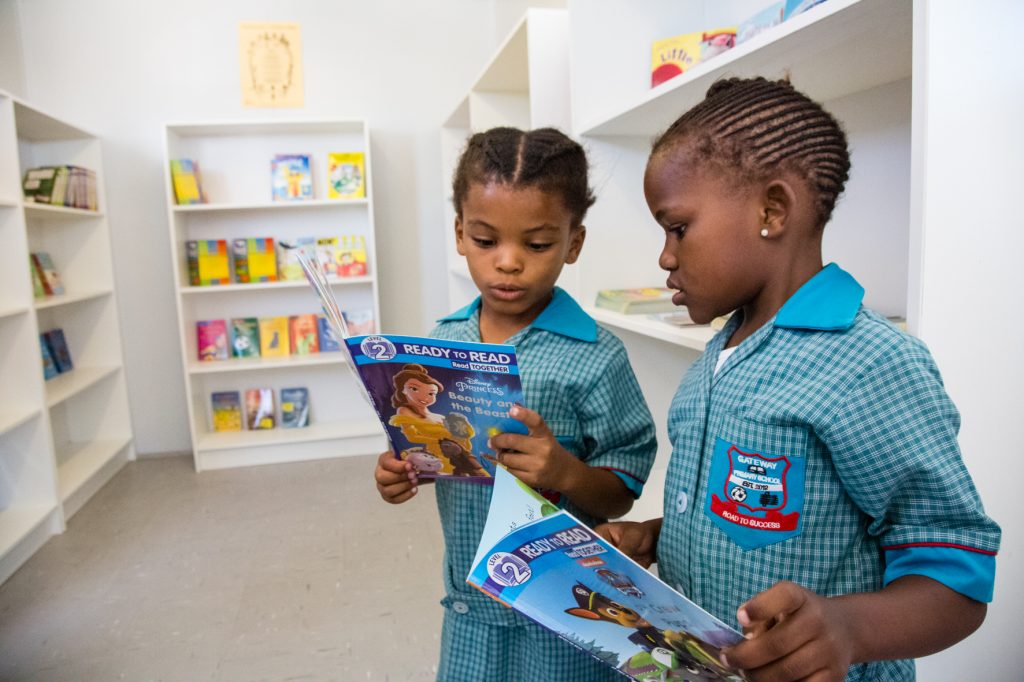 Over 80 Therapy rooms, storage, and even sports change-room facilities have also been donated to projects in need over the years.
"We are delighted to be launching our 700th unit," said Marion Wagner, Director of Breadline Africa. "Particularly because it is a classroom, and we believe that access to a solid educational foundation ultimately leads to pathways out of poverty.
"This is a great milestone to celebrate, but there is much work still to be done. We have set ourselves the ambitious goal of placing 1,000 infrastructure units by 2023, reaching 250,000 children, and I know we can achieve it!"
She added, "It is through the generous support of individuals, companies, and foundations that Breadline Africa can continue this important work and challenged South Africans to come on board and help reach the target."
As for Neliswa and the children, they are excited to finally have a dedicated classroom and a space to call their own.
If you would like to get involved or have a project that would benefit from one of these container conversions, you can reach out for more information via our website here.
Original post:https://www.goodthingsguy.com/people/breadline-africa-launch-700th-container-converting-it-into-a-classroom