Kitchen Refurbishment
Date Launched
01 December 2022
Location
Ravensmead,
Cape Town
No of children
730 children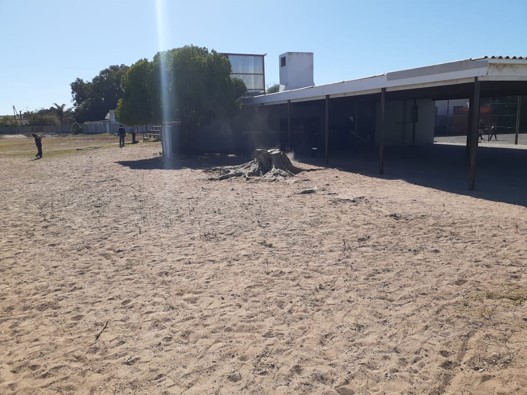 Impact achieved
• Approximately 500 children benefit from the Nebo Primary School feeding programme supported by Peninsula School Feeding Association and were delighted by the refurbishment of the kitchen and dining area.
• Sun GrandWest and Peninsula School Feeding Association made the refurbishment possible.
• Riedwaan Laney, representing the Department of Education, explained: "I am really grateful for the number of partnerships taking place at our schools. I was a teacher around the corner at Uitsig High School and I know the difference that this kitchen is going to make. For me, one of the key points is having our learners receive a meal at our schools in a dignified way. We understand the role a kitchen like this can have in the community."
• School principal Donovan Botha thanked everyone for their efforts and added that arrangements were being made to provide appropriate seating so that the children could enjoy their meals in a manner that will restore their dignity.
• Mervyn Naidoo – General Manager – Sun GrandWest, in his address said "This has been a long journey for us but it's a story characterized by grit, determination and perseverance. Look at you now – 730 learners and you are growing from strength to strength as a result of the passion, determination and drive of the staff and the support structure. And you can only do this if you have partnerships like the Western Cape Education Department, Breadline Africa our partner in the various projects that we do, the councillor, and PSFA to name a few. This is not a job this is a passion. You don't do this because you get rewarded, you don't do this because you get paid overtime. You do it because it is your love and you do it because you are passionate about the community.
• The Sun GrandWest team also handed out gifts to the children to commemorate this special day.