3 compost toilets
Date Launched
2 November 2022
Location
Atteridgeville,
Gauteng
No of children
40 children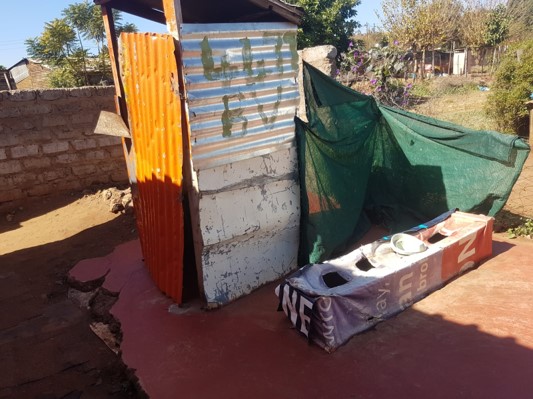 Impact achieved
• This project will improve the learning facilities for 40 children enrolled at Rainbow Kids Daycare and Pre-School in the community of Atteridgeville, Gauteng.
• With the launch of the three compost toilets, dignity has been restored. Prior to the placement of the infrastructure, the principal, Mmaphuti Ramela, her teachers and all of the children made use of four pit toilets.
• To the children's delight BookDash kindly donated a series of books for each child to take home and continue to read.
• Due to limited access to water, an alternative solution was provided for the toilet facility. A compost toilet differs from a septic tank system, as it provides a non-water process to hygienically eliminate waste.
• In the long term, the impact of this infrastructure is hugely significant. In order to qualify for registration as a pre-school facility and to receive government funding, Rainbow Kids Daycare and Pre-School is required to comply with infrastructure safety standards and regulatory norms set down by government agencies. Infrastructure is always the largest stumbling block, due to costs. The toilet facility will help them on the road to registration and long-term sustainability.
•Rainbow Kids Daycare and Pre-School still require 2 classrooms to provide a safe and holistic learning environment.